Now, with bulk messaging tools online, hundreds of GSM subscribers are reached with the same message at the stroke of a button, saving time, energy and company resources that are usually wasted in the old and conventional ways of advertising Apart from the popularity of SMS as a quicker, cheaper, personal means of publicity, it has more uses in every business. In fact, any business that wants to keep customers patronizing them needs to use bulk text messaging service.
Regular advertising like the newspaper takes time to get to the customers, and at times the people you are targeting may not even see your advert. But SMS gets directly to their phones and immediately, they will read them, while some might even call you back immediately for more inquiries. The internet Bulk SMS is made even more useful as companies can brand their names to make consumers read them immediately they are received.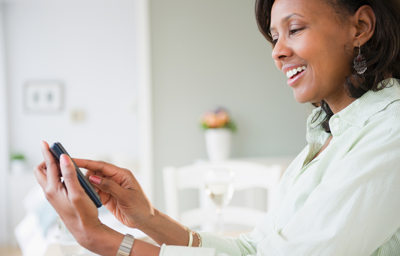 Bulk SMS Business is a volume driven business with greater advantage for growing customer base. As a wholesale BULK SMS RE-SELLER, you have a platform that helps you retain your customers. Once they sign up with you, they are bound to stay with you – buying sms regularly from you. And with the ongoing trend, if you have just 10 customers for a start and each of them buy up just 5000 SMS weekly @ N5.00 per sms, while your cost price per SMS is N2.50k, i.e. a 100% in profit. Your weekly total profit equals N2.50k * 10 * 5000 = N125,000 in a week! NOTE: Your selling price lies solely on you.
Become a Bulk SMS Reseller:
Own Your Own Bulk SMS Website. Start your own Bulk SMS business and become your own boss, let us help you to achieve your dream of bringing in more income. We offer the best, fastest, most reliable and cheapest bulk SMS in Nigeria. Our bulk SMS portal is reliable, efficient and fast. Bulk SMS is one of the easiest ways to communicate with millions of people. You may find cheap bulk SMS on other bulk SMS portals but you can rest assured of getting the cheapest bulk SMS deals / prices on our bulk SMS portal.
To get a full professionally designed bulksms under our re-seller platform will cost you only N40,000 with FREE HOSTING, FREE DOMAIN NAME REGISTRATION and many website features.
WHY YOU SHOULD CONSIDER BULK SMS BUSINESS NOW
DIRECT CUSTOMER TARGET: This is the case as SMS technology offers the ability to direct campaign advertisement to targeted customers, thereby saving company and personal resources and eliminating waste. The message goes directly into the phone of the intended or targeted customer.
COMPANY BRANDING: The sms is branded with the company or individual's name, thereby prompting the customer to read the text or sms immediately.
AFFORDABILITY: It is a very cheap and affordable means of advertisement. And so here is a sample of sms sent on behalf of CAC Lagos, i.e. Christ Apostolic Church, Lagos.CAC LAGOS
Dear brother and sister in Christ,
pls be reminded of the forth
Coming harvest on the 1st of
August, 2015.Time-8.00am,
God bless you.
Sender: CAC LAGOS.
SAVES COST: This feature saves you costs by not sending a message to a number twice. Therefore if you mistakenly input or type a number twice into your system, the system automatically deletes one of the numbers.
AUTO PILOT: This quality is very helpful for those that doesn't spend much time online because it enables you to schedule your message to be sent at a particular date and time.